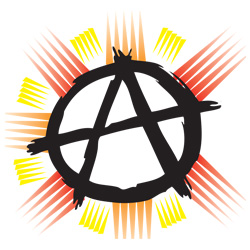 The Anarchapulco Conference in Acapulco, Mexico is over. I am glad I attended. I met many new friends, learned of experiences and points of view of other attendees and had a great time.

I was invited to speak at the conference and chose to talk about personal experiences and influences that made me what I am today. Talking about my family history is often painful for me and this occasion was no different. I struggled to maintain my composure as I tried to recount my parents' history in the first half of the last century, the death of my brothers before I even got to meet them, and World Wars I and II and the effect they had on my family and ultimately on me, even though I was born in 1945 after the end of World War II. I tried to underline the fact that we are either free or enslaved. If we are not completely in control of our own lives, we are not free.

If we lose siblings (as I did) or children or other family members to wars that we are forced into by our political 'leadership', the individuals lost are not 'collateral damage'. The losses are real. Family and friends suffer of course, but the real tragedy is the loss of the lives that are cut short. The potential to live, to enjoy life, to raise families, to change the world in even the tiniest way is gone. What a waste.

My Anarchapulco speech appears below. Because of my propensity to wander off-topic when I speak, I ran out of time and didn't quite get it all in. I was asked by a number of attendees at Anarchopulco to make the entire speech available as written, so here it is.
Don't Let The Bastards Grind You Down -- Sieg Pedde Speech at Anarchapulco Conference, Acapulco, Mexico, March 1, 2015